Fabrication drawings with CAD technology
Prior to advancements in technology and the ascent of the digital era, preparation of fabrication drawings was a tedious process. It involved a lot of time and energy. Presently, there are still professionals who prefer the traditional method that involves using pencil and paper.
However, engineering and construction demand a great deal of accuracy and perfection. Even the slightest of errors can result in the loss of valuable time, money, and even life.
With CAD and computer software, it is now possible to develop these drawings more effectively and accurately. Even fabrication drawings done manually are almost always checked with CAD software to make sure that the inputs and calculations are correct and of the standard.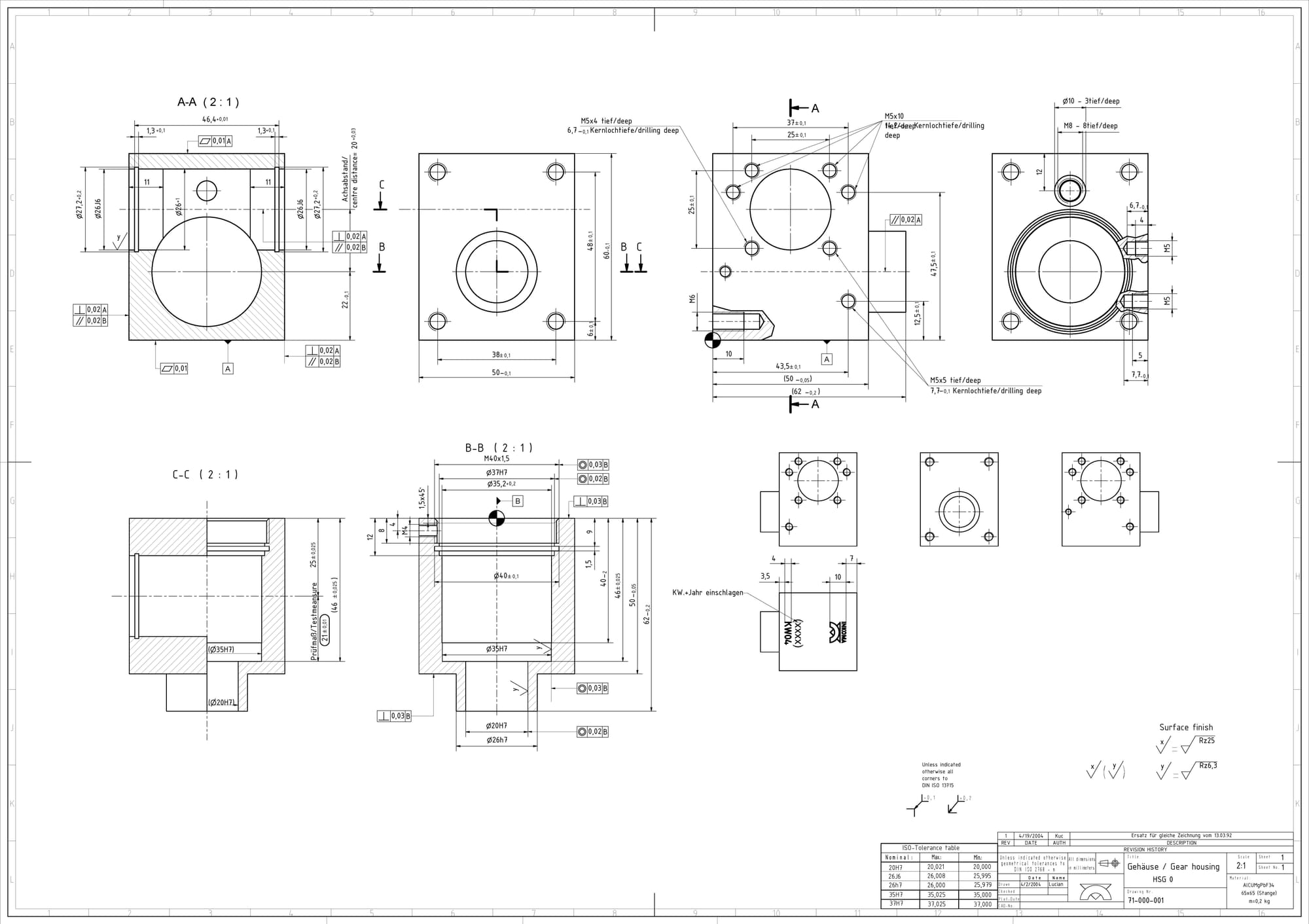 We, "CAD Dzigner" are offering a wide array of fabrication drawing services. Our offered service is admired amongst clients for timely execution in sync with the laid down requirements.
Owing to the robust attitude to our professionals, we are able to create a decision in favor of our clients' interest. Besides, our professionals use modern technology to give a boost to our competence as a service provider. Also, we keep a special eye on periodic training and development for our human resources individuals, who can be successful solutions to every need of our clients.
We provide quick, efficient and detailed drawings that can be fabricated easily, including 3D CAD modeling, manufacturing and shop drawings. This leads to reducing the engineering lead time for fabrication and helps you to bring your products into the market faster.
TYPES OF FABRICATION DRAWINGS SERVICES WE PROVIDE


SHEET METAL FABRICATION DRAWINGS SHEETS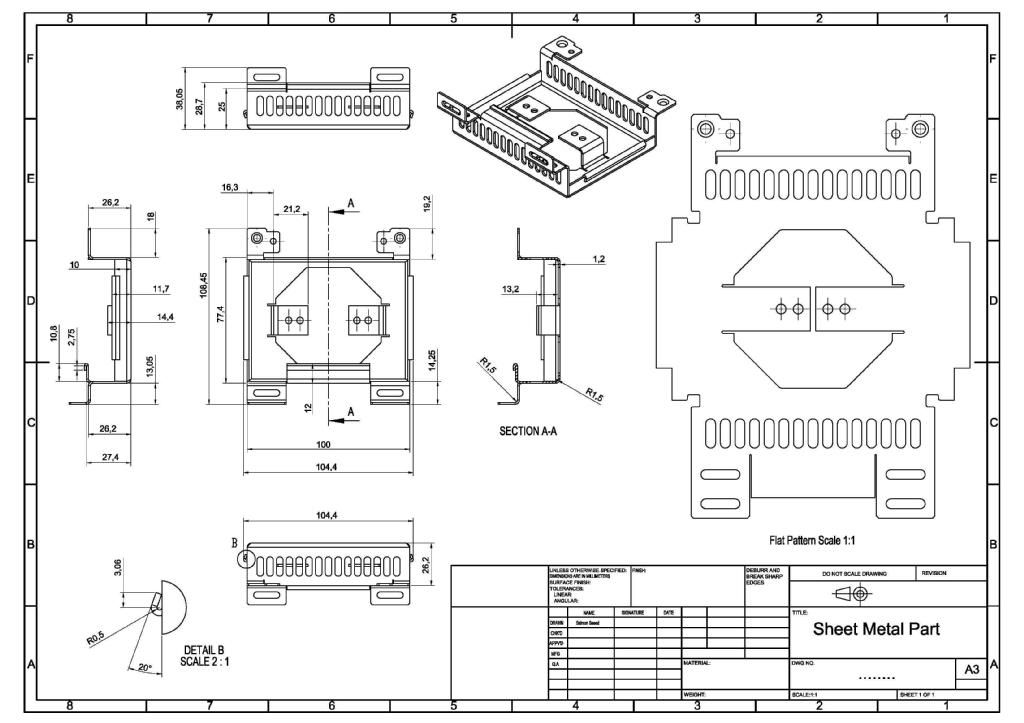 CAD Dzigner offers high-quality sheet metal design services to various industrial domains in order to help them reduce their material scrap, minimize the schedules for product development and delivery top-notch products. We have extensive experience and expertise working with varied CAD platforms to help you deliver 2D drafts, 3D CAD models, part modelling, assembling, sheet metal design, multi component fabrication and assembly drawings. Our certified CAD drafting specialists and design engineers use various CAD tools to help material handlers, sheet metal and HVAC contractors, OEMs and more.
We build 2D CAD drafts, 3D CAD models and specialize in providing end-to-end services for sheet metal design by offering product design, development and optimization. We have been offering assistance in making sheet metal components for various industries such as furniture products, medical components, Machine tools, Automotive components, industrial equipment and Food and Beverage products
Our engineers are well knowledgeable with all types of sheet metal manufacturing process such as laser cutting, CNC bending, powder coating, etc. We create drawings to ease and save time of manufacturing by using proper GD&T to launch your product at your expected time.


ASSEMBLY DRAWING SHEETS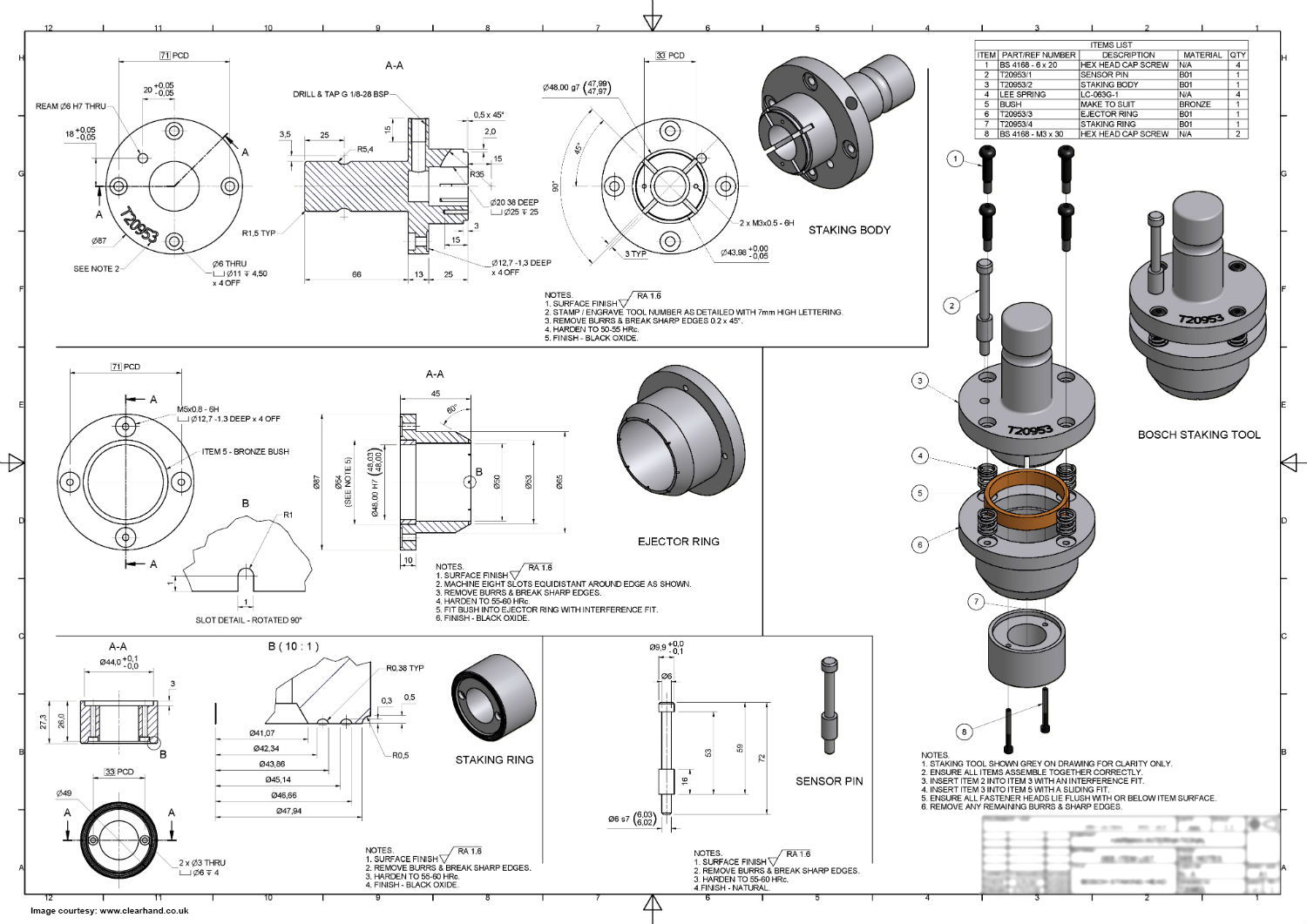 Our experienced engineering detailing team ensures that the assembly drawings we produce depict precise information for the site workers to assemble the components seamlessly. Our 3D Modelling services for an assembled structure or product convey its final shape. We also provide a Bill of material list, which is a list of component parts that communicate dimensions, shapes and labeling of individual components.